It took two interpreters, one from English to Swahili and one from Swahili into Maasai to get the message out.  But with Anna and Halimah interpreting, Dr. David Vineyard, an OBGYN, from Nacogdoches, Texas was able to teach some safe birthing techniques and how dangerous FGM (female circumcision) is for young women during childbirth.   
David and Lindsey Vineyard, Jeff and Tina McCormack, Mark Samsill and niece Riley, with Anna, our MAP interpreter, and Michael and Emmanuel the group traveled three hours to a remote area of Tanzania yesterday to help women who are often at the greatest risk of dying during childbirth.  Many of our Neema babies over the last six years lost their Maasai mothers during their birth.  
Probably for the first time the women got to see pictures of how their body looks on the inside.  I'm not sure it looked like they believed it!  Maybe a little shock and disbelief in the picture below.
Dr. David and Anna, the interpreter showed the women pictures of how the baby looks inside the tummy.  
The women got to ask questions from the doctor.
David and Lindsey pulled the older women "baby deliverers" out from the group and gave them instructions on how to use the safe birthing kits designed by Sharon Bonogofsky Parker.  The pill that stops hemorrhaging is an important part of the kit.
They also gave out some "Days For Girls" kits to the young girls who are just becoming women (pictured below).  They were pretty excited since I'ms sure there are no maxipads available out there and these are completely washable pads for young women.  
These beautiful Maasai people are always excited to see us and so appreciative of anything we can do for them. 
We usually take lollypops and it's always a good day with a lollypop.
Thanks to Mark Samsill who brought a bee suit for the village's new honey business. Michael said the bees were swarming in the new hive.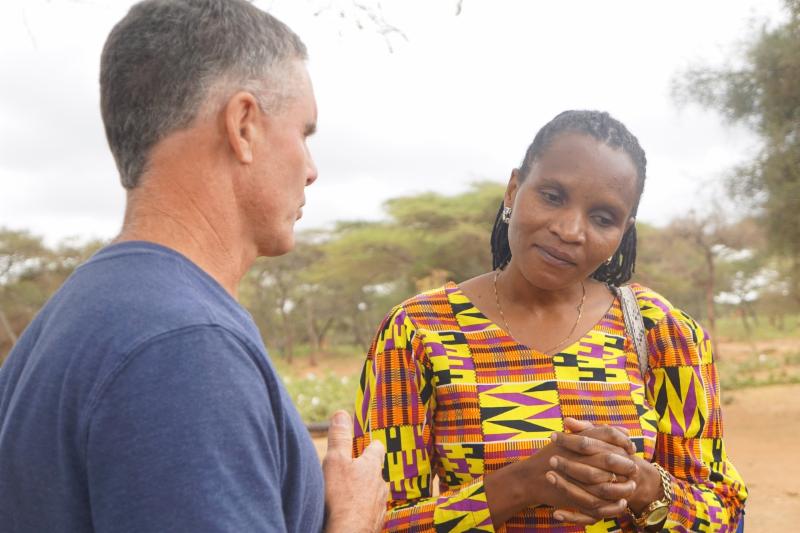 And Thank you to Riley O'Pry, pictured below, for some great pictures.
And Thank you to all of you who stay with me to the end of my rather long blogs!  I do love sharing this journey of saving babies in Tanzania East Africa.  Bless you for coming along on the journey.
In all that we do may God be Glorified and Jesus Lifted Up!
Michael and Dorris