I love sharing stories of Malikia and Julius. Be watching for our newest book soon to be out titled "Two is Better Than One", published by Guardian Angel Publishing. It is our fourth book of the babies stories to be published and all proceeds are paid to Neema Village. Below is a sample of one of the pages from Malikia's book, drawn by a local Tanzanian artist.
If you have been following the Neema story you know that Malikia (Molly-kee-uh) and her twin brother, Julius, just a few weeks old, were brought to Neema late one night by their grandmother.
Their mother had just died out in the Maasai village. Tiny, wrinkled and desperately searching for help, the old grandmother had taken the babies to another large orphanage in Arusha. But they didn't take babies so they packed all three in their car and brought them to Neema. After we had checked the babies in, I watched the grandmother walk out alone that night and I remember hurting for the hopelessness of this woman in Africa. She had just lost her daughter and now had given her grandchildren to perfect strangers. As she turned to go back home alone to her empty, mud hut in the village I thought, God help us love her babies well for her.
But Grandmother did not tell us one of the babies had a problem and we heard a knock on our door in the middle of the night with nannies telling us there was something wrong with this baby.
Blind from birth, Mali has wiggled her way into all our hearts and has not let being blind stop her for one second. She is smart, funny, loving and can sing any song in the book which leads to the point of this story.
Mali's buddy, Linda Johnson, pictured below, found a piano teacher, by the Grace of God, in Austin who lives in Arusha and after we contracted with her to teach, Sophia has been coming every week to teach piano and choir at Neema. She was teaching Mali a song one day titled "I can see, I can see," and Maxine captured this amazing event on video. It's about the blind man who came to Jesus.
"What is happening, why so much noise?" the blind man asked.
"It's Jesus passing by" they said.
"I can see, I can see," he cried for joy
"I can see, Praise the Lord, I can see!"
They were learning this song when Sophia looked at Malikia and said, "Mali, you know that someday you will be able to see."
Now watch the video and see the same joy the blind man had as Malikia sings this song at the top of her lungs and jumps for joy in her chair. Joycie is singing with her and doing the hand motions to the song. If this doesn't grab your heart you may be comatose!
The Race is On! Our 4th annual Formula Fund Run for Neema is scheduled for April 29 at Lions Park in Temple. Come run and help us buy formula for the babies.
Packet pick up and late registration starts at 7:30 and the race starts at 8:30 am. Lions Park is a new venue for us, so come to 4320 Lions Park Dr in Temple, just off Hickory. All the proceeds go to Neema Village. Remember no one takes a salary from Neema donations except our 44 Tanzanian employees. We like that.
At the 5K run we will have some items to auction off that were bought in the market in Arusha. Below is a picture of one painting that sold in a Nacogdoches auction for $350. Watch for the pictures for this sale on my Facebook page and you can bid there as well as at the 5K.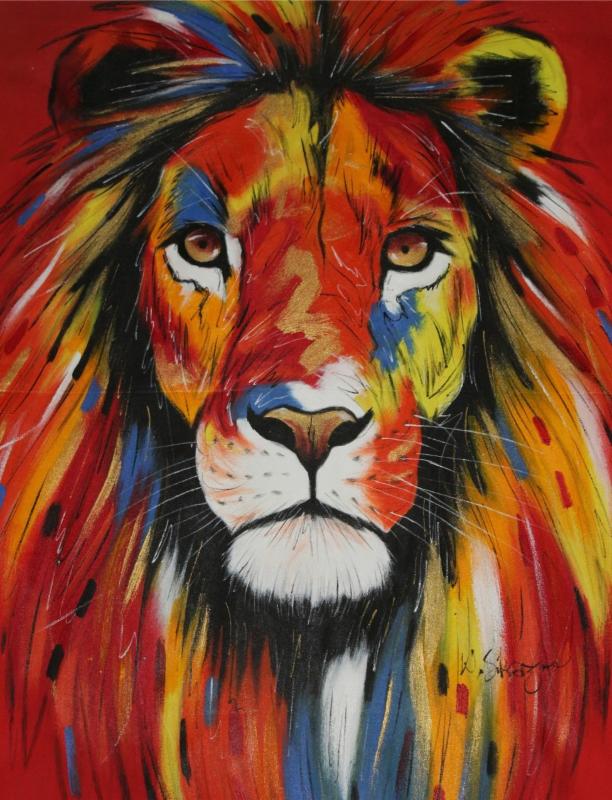 Now if you live in Australia or somewhere and you cannot make the race or if you just really want to spend the day in your easy chair then you can still run the race!
It's a Virtual Race too! So sign up and stay home. We will send your t-shirt to you if you send me your size and address to dorris.fortson@yahoo.com.
You can register online at https://runsignup.com/NeemaHouse5K.
We are not sure who is going to win the virtual race but you are all winners in my book!
Meet Neema's newest baby, Ezekiel. He was born on April 4, 2017 and left abandoned at the hospital. He is precious and weighs almost six lbs.
Come run the race with us and help us buy Ezekiel's formula.
We also supply formula to off campus babies when possible. These two young Maasai girls are trying to learn how to fix bottles using the formula that we take out to the villages.
Formula is expensive anywhere but especially so to people who have so little of this world's resources. Many Maasai people do not have money, ever. The average Tanzanian makes a hundred dollars a month so $15 per can of formula is way out of their price range.
You can help buy their formula by signing up for the 5K.
May you be blessed for sharing.
2 Cor 9:8 "God is able to make all Grace abound to you, so that in all things, at all times, having all that you need you will abound in every good work."
All Grace to You,
Michael and Dorris